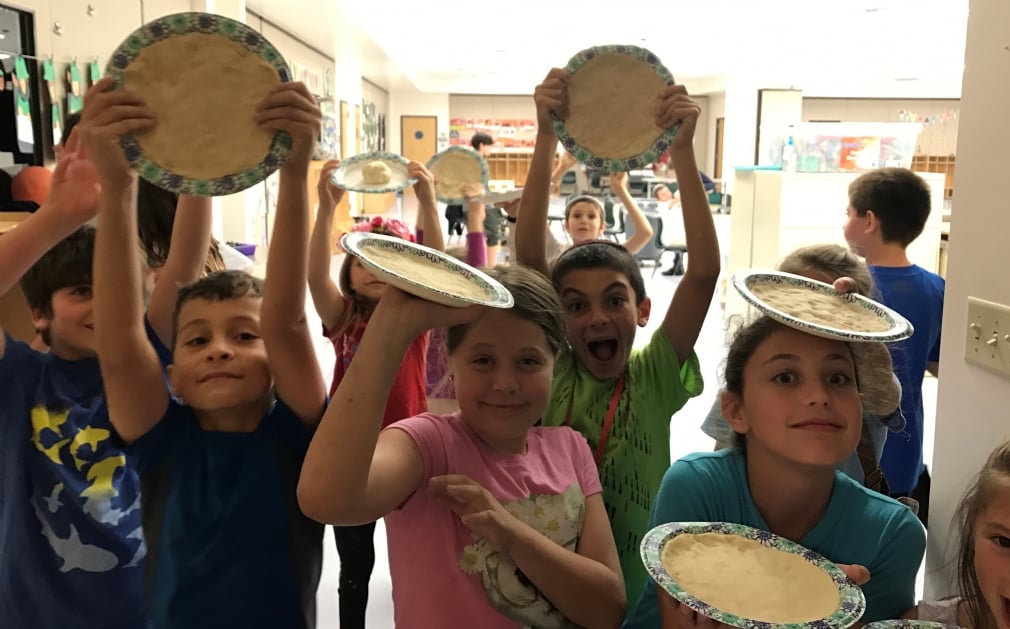 GROW inspires young hearts and minds for a lifetime of Jewish pride and purpose. Each session is filled with interactive enrichment that features engineering, drama, art, cooking, dance and the unique Aleph Champ Workshop. 
GROW conveniently takes place in 2 locations. Tuesdays in St. Johns 3:30 - 5:30 pm and Wednesdays in Nocatee-Ponte Vedra 3:00 - 4:45 pm. Grow makes it easy for Jewish children of all backgrounds to join together and bring Judaism alive.
GROW includes an Aleph Champ Hebrew Reading workshop, which breaks up the Hebrew reading into bite size, motivational levels so that each child can progress at their own pace and work their way up in Hebrew reading proficiency. 
GROW welcomes all Jewish children regardless of Jewish knowledge, religious background or affiliation. 
Each student truly experiences the lessons in a fun, yet tremendously meaningful and personal way. At GROW, our hands-on approach encourages each child to be an active learner, giving them each a deep appreciation of their rich heritage and each of the Jewish holidays. 
Have questions? Contact us
HERE
.