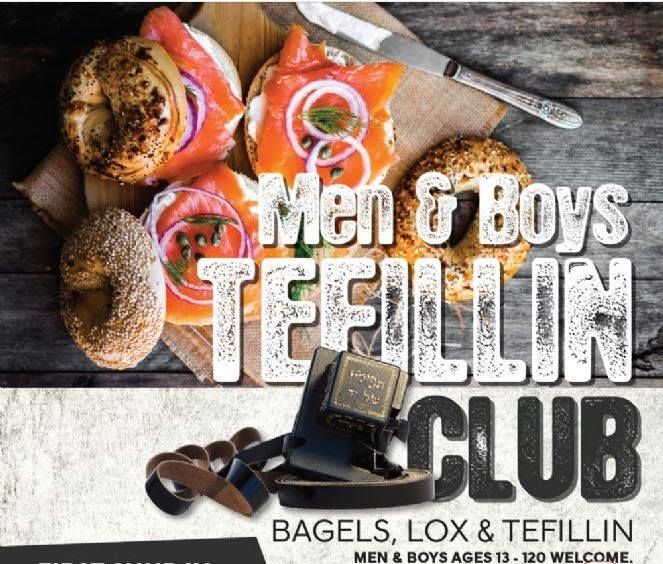 BLT - Bagels, Lox, Tefillin
Yes, this version of BLT is really kosher and recommended by all Rabbis on a steady basis.
Feed your MIND with a Jewish Schmooze!
Feed your BODY with an awesome bagels & lox breakfast!
Feed your SOUL with Tefillin!
Tefillin & Instructions available. No experience necessary. 
Men & Boys 13-120 years of age welcome

Free - Sponsorship available

9:00 am
Upcoming BLT:
Sunday, Oct 15, 2023      Sponsored by Leo & Vladimir Tesler
Sunday, Nov 5, 2023   
Sunday, Dec 3, 2023       Sponsored by The Koretsky Family
Sunday Jan 7, 2024        Sponsored by The Akilov family 
Sunday, Feb 4, 2024        
Sunday, March 3, 2024     
Sunday, April 7, 2024        
Sunday, May 5, 2024
Sunday, June  2, 2024  
Sunday, July 7, 2024    
Sunday, Aug 4, 2024
RSVP to: [email protected]
To sponsor in memory/honor of a loved one, or in honor of any special occasion Email: [email protected] or call 904.701.4422